Growing up, I was resistant to reading fiction. Books seemed only mildly interesting and I had so much energy to burn. I couldn't just sit around reading fiction for hours on end. I was much more interested in rounding up a few friends to play a ball sport, or watch a movie, or take my bike and set the record for the longest skid mark on the driveway.
How do kids find a suitable book?
Like many other children, when instructed to get a book from the library, I was intimidated by floor-to-ceiling shelves filled with novels often filled with pages and pages of unbroken text. I suspect I was never told about illustrated novels and never discovered any through organic means. I fell into a habit of borrowing picture books that were more like cartoons than literature. I could read one of these books from start to finish without a break and my teachers seemed quite satisfied. I was enjoying reading independently too. I suppose I could have challenged myself a bit but I didn't see the point.
Then along came my fourth grade teacher. He was a very serious man who saw life as a series of necessary burdens. Any moment of joy was made out to be a shameful distraction from the mandatory struggle for intellectual advancement. He force-fed me novels (without pictures) and demanded regular book reports. When I couldn't find inspiration, he gave me "classics" like Robinson Crusoe and Tom Sawyer, which, at the age of 9, I found confusing and long-winded, and full of mundane details that seemed more sensible to ignore than to describe in exhausting detail as the authors seemed devoted to doing. Despite the books' lofty reputations, I felt they could have been greatly improved by tearing out whole chapters, thereby saving the next reader a good deal of unnecessary suffering.
If books were like movies, I wouldn't have needed to lie about reading them. But my teacher was not willing to discuss my honest opinions. So, I quickly learned to fudge my book reports by reading the blurb, then scanning the middle chapters for some obscure passage that I could quote as a demonstration of the author's 'literary mastery'. I would mash these two components into the required book report format and read it aloud in front of the class. My reward was an ill-gotten grade, usually an A or a B+, along with a feeling of retribution mixed with a sense that I was missing out on something or that perhaps there was something wrong with me because I hated the books that everybody seemed to consider to be masterpieces.
Reading fiction need not be a chore
By this time, I put reading books in the same category as memorising multiplication tables or administering a heart worm tablet to my eternally defiant dog who, rather than swallow it, would rather spit out the tablet so many times that it became a mushy bitter paste that I would then have to spread with my finger on the inside of her cheeks. Meanwhile, some movies and games were so engrossing for me that I could spend hours enjoying them and it would feel like only minutes had passed. Movies and novels are both fictional stories. Why were they so starkly different in their appeal to me?
Late in the fifth grade, I belatedly discovered The BFG by Roald Dahl. Finally, here was a book I could enjoy. I read it twice and then devoured every other novel that Roald Dahl had ever written. It seemed that reading could be fun after all. And over the next few years, I read hundreds of books, which I would rate anywhere from brilliant to abysmal.
I found that choosing a book was hit-and-miss and the initial stages of reading any book were accompanied with a feeling of anxiety. I worried that the book might be a waste of time that could be better spent with friends seeking out mischief or danger. My anxiety would later turn to anger any time a book made this fear into a reality. I would curse and throw the book on the floor. How could the author, editors, publishers, and everyone in between have got it so wrong? I felt the same way after seeing a poor quality movie: betrayed, swindled, empty.
In contrast, a good book, movie or song could leave me floating appreciatively in the wake of its brilliance for weeks or even months after I had first experienced it. I was a junkie for a good story.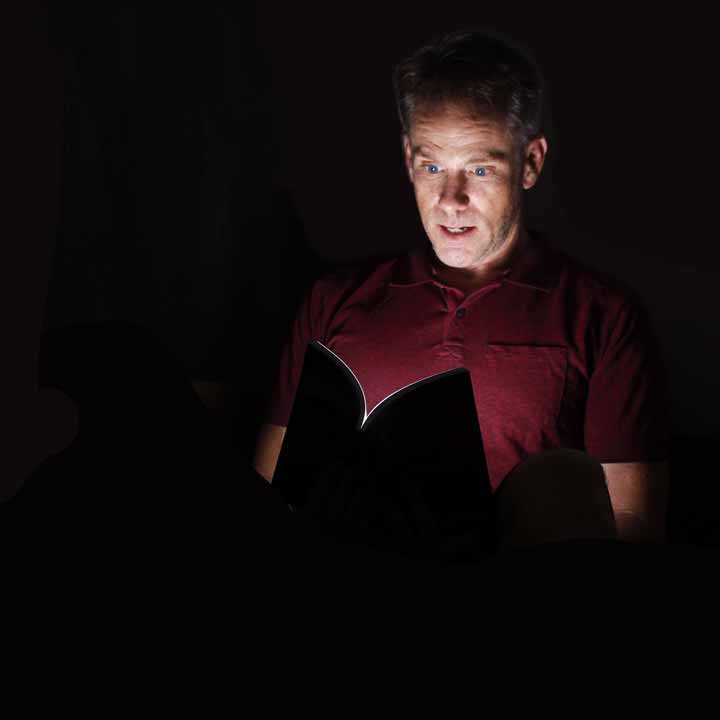 Some way through my teenage years, I vowed that if I were ever to have the good fortune to publish a book or write a song or make a movie, it would be the very best thing I could create. It would evoke feeling. It would be enthralling and thought provoking. Every word in every sentence would be essential. And because I loved stories that had a cinematic quality, the product of my creation would be immersive, and awaken the senses to the full extent of every imagination. It would be like a Disney theme park experience for the mind. My audience would be whisked away and blissfully lost in the world I had offered them, never wanting to return to ordinary reality.
Years later, I had to live up to that pimply teenager's promise; that wishful little twerp, but more on that in a minute.
Books that children want to read
After a while, I found more effective ways to choose books. I also accepted that some books are far better than others and there are some books that are just not suited to me. I give a book about four chapters to gain momentum. If it doesn't, I move on. Reading this way, I have enjoyed everything from best sellers to independently published books that are so fantastic but have somehow been overlooked by the masses. Now I don't carry that sense of anxiety and I look forward to my reading time every day. I still hold on to the notion that the standard of books should be higher, but never thought I would have the opportunity to do anything about it.
Years later and many more books the wiser, my daughter asked me to write her a 'really good book' and I agreed to give it a try. And even though my audience at that time was one little girl, I could not lower my standards. This had to be the very best book I could write. When I finished the seventeenth version of the story, I gave it to her and she loved it, but it still wasn't good enough for me. So I spent the next two years making it even better, and making myself the best writer I could be. And finally, I published that novel perfect for a tween and breathed a sigh of relief.
And then my son said: "Can I have one too?"
A whole year later, after countless drafts and learning how to paint digital pictures, I wrote and published a thrilling, though not-too-scary, illustrated novel. It was the first book my son ever finished.
Inspired to write more great stories
A normal person might have stopped at this point, but the transition from reading fiction to writing it did something mysterious to my mind. I have become more receptive to stories both fact and fiction and find myself blending different ideas into new possibilities. I imagine fascinating characters that are driven and capable and imperfect in their own unique blend. New ideas arrive in my head every day. I ask odd questions like:
'how would people react if a chicken somehow gained greater intelligence than a human?'
'what if COVID-19 was manufactured by environmentalist extremists to stop the world from burning fossil fuels?'
'could humans build a biosphere underwater in the middle of the Pacific ocean?', and
'what if Popeye was president?'
…until it's almost impossible not to start writing some version of these ideas into a new story, vowing that when I'm finished, this book will be the best yet.
But enough about me. Tell me about you? Is it hard for you to find a good novel (for yourself or children)? What would it take for you to try reading a book nobody knows?