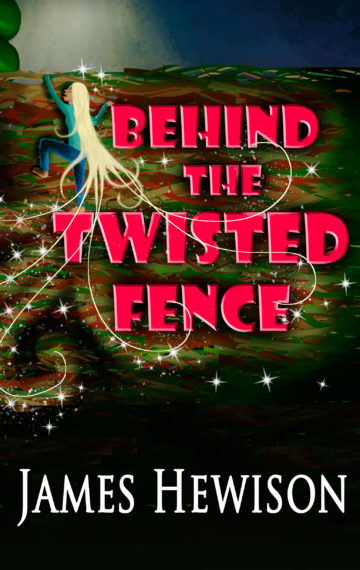 Ages 8+
$0.99 ebook | $5.75 paperback
Publisher:

jameshewison.com

Edition:

First

Available in:

eBook and paperback

ISBN:

9780648379300

Published:

20th July 2018
Amazon
iTunes
Google Play
A captivating story of magic and mischief for ages 8 and up.
  

Lose yourself in an exciting adventure novel.
Join 12-year-old Zelie as she battles the evil that lurks a decade after Jack chopped down the beanstalk…
Jack says magic is illegal and dangerous but he won't say why. Nobody will. All Zelie knows is that something happened long ago behind the twisted fence that changed everything. There are rumours of course: of giants, witches, and other made up things. But magic is real enough. Even Jack uses it sometimes. It can't be that bad, can it?
Zelie can't tolerate the secrets any longer and decides to peek behind the twisted fence. In her quest for answers, she finds some magic beans just like Jack's, and a strange wand that only responds to unselfish spells. Exploring the lighter side of magic, she meets three gnomes who know the truth, and a boy called Sawyer who would rather believe the lies. Zelie becomes more and more daring and experimental with magic until people start getting hurt—including Jack—and the real evil is revealed. She realises too late that the rumours were true. And now she's put the whole village in danger. Chopping down a beanstalk won't be enough this time. But what can two children and a trio of gnomes do?
Available in paperback and ebook
Already finished it?
Please help spread the word by writing a short review of this exciting adventure novel using the above links or the sites below.