I am excited to announce the release of the the amazing illustrated children's novel Shadow Creepers in paperback.
This is now this fantastic book looks.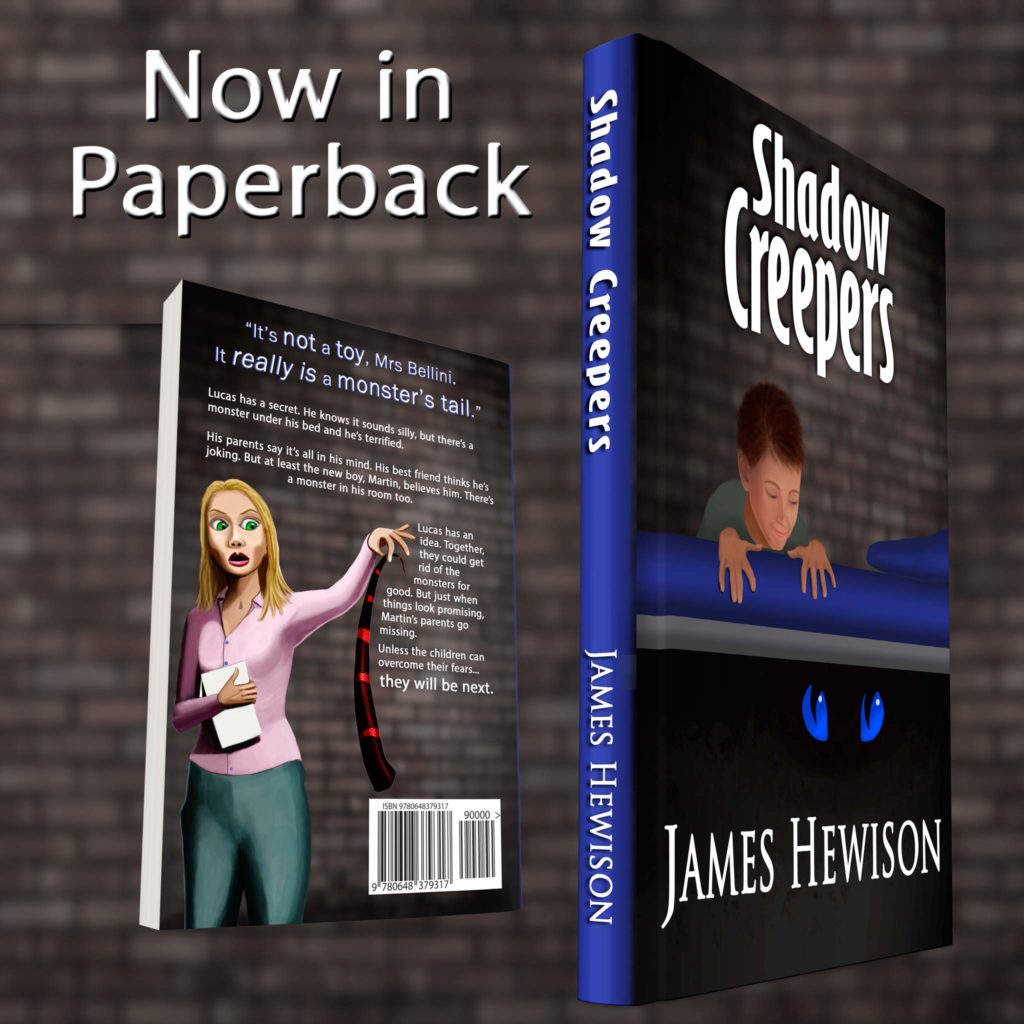 I had to shorten the blurb to fit on the back cover and help readers decide quickly whether the book is for them. Here's what it says:
"It's not a toy, Mrs Bellini.
It really is a monster's tail."

Lucas has a secret. He knows it sounds silly, but there's a monster under his bed and he's terrified.
His parents say it's all in his mind. His best friend thinks he's joking. But at least the new boy, Martin, believes him. There's a monster in his room too. Lucas has an idea. Together, they could get rid of the monsters for good. But just when things look promising, Martin's parents go missing. Unless the children can overcome their fears…
they will be next.
I like it because it's short. It's punchy. Above all, hopefully, it's attention-grabbing and as exciting as the story is. But what do you think? Do you like it or do you prefer the ebook blurb?
I think the story will appeal to lovers of Roald Dahl books, particularly The B.F.G and The Witches, and anyone who enjoyed Suzanne Collins' book Gregor the Overlander from the series called The Underland Chronicles.
If you are interested in reading an exciting story with fun and interesting characters and a thoroughly satisfying ending, please add Shadow Creepers to your goodreads reading list, share with your friends, and join me as I beat my fists on the desk in a drum roll-like rhythm, growing ever louder as May 10 (the release date) approaches.