This original short story is written for toddlers. It's a great bedtime story to settle young children for sleep. I have included the first pictures I created (using a computer mouse, which was very hard). Since then, I made this story into a picture book with much better illustrations.
If you are looking for books that I have already published, please see my two low-priced and exciting books available in ebook and paperback best for ages 7 years and up.
The perfect bedtime story
Nighttime is my good friend. It visits once each day.
We tell stories and sing songs when the sun is going down. That way Nighttime knows that it's time to visit us.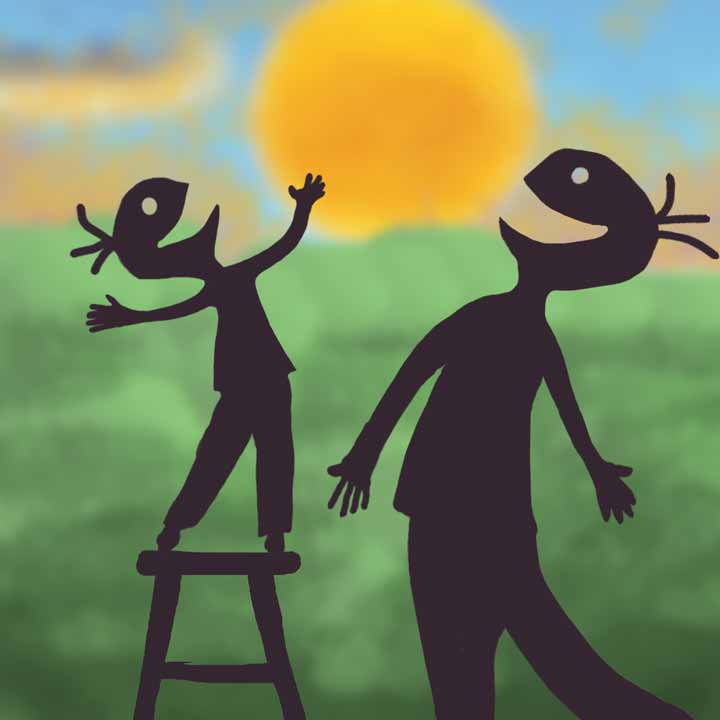 Nighttime is afraid of the light. I think that's funny because sometimes I'm afraid of the dark.
Nighttime gives me things that I don't have in the day. It gives me chirping crickets, and stars, and a bright circle wherever I point my torch. My cat likes to chase the bright circle. I like to shine it on the walls and the ceiling and the floor. But I can't put it on the curtains or the cat will tear them into ribbons. I think that's OK. Then Mum could wear the ribbons in her hair. But Mum doesn't think that's a good idea.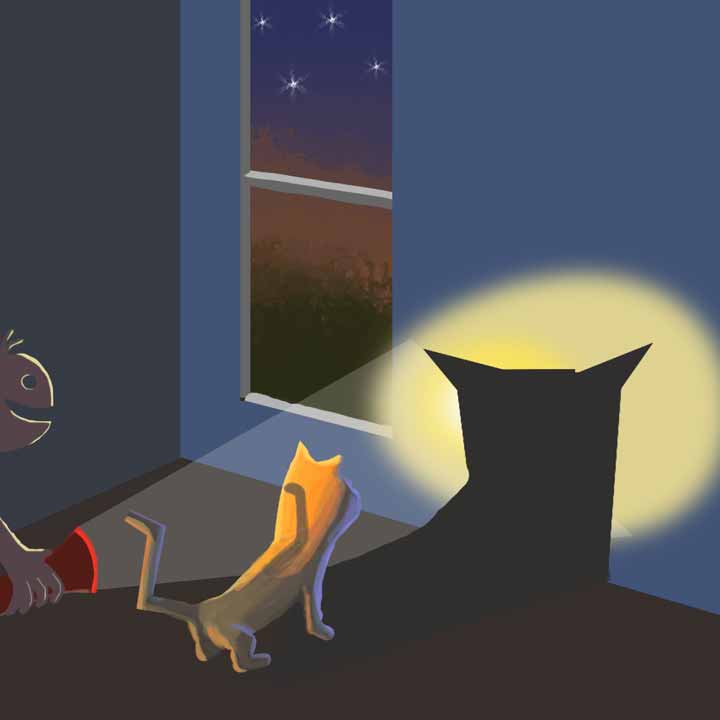 I don't always like Nighttime. Sometimes Nighttime keeps me awake. It dries out my mouth so I need a drink or it makes me need to pee. Sometimes it makes me want to wriggle and bounce, not sleep. Dad says it's just because I have ants in my pants. Sometimes Nighttime gives me scary shadows and bad dreams. But that must be when it is in a bad mood because, mostly, Nighttime gives me good dreams.
In my good dreams, I can turn my bed into a racecar. And I can zoom around the track so fast that I'm just a blur.
I can make myself into a SCUBA diver and swim with the dolphins.
In one dream, I was flying faster than a jet plane and all my pyjama buttons popped off in the wind.
And there was another dream with a super bouncy trampoline. I jumped so high that I landed on the clouds. Then the clouds turned into fluffy sheep that carried me to the playground.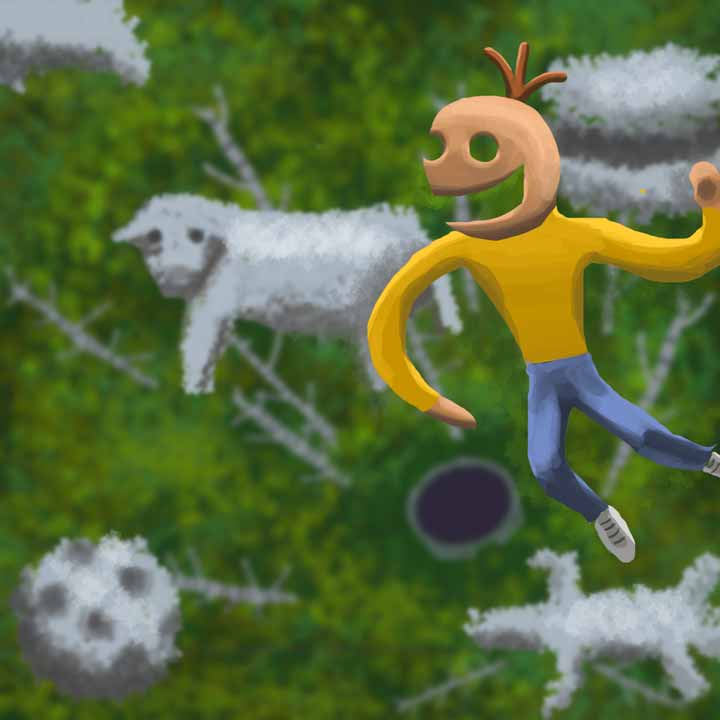 Another reason I like Nighttime is that it makes people want to give me hugs. I like hugs, especially when they come with kisses.
Nighttime helps me remember. I like to tell my Mum about the three things I liked best about today. I like it when she tells me her best three things too.
But then my eyelids feel really heavy and they want to stay closed. And that's when Nighttime is trying to give me the best gift of all:
Sleep.
If I don't get sleep, I'm tired and grumpy in the morning and I don't like to try new things.
But when I do get sleep, it fills me with energy and smiles. It helps me think and learn. It makes me remember what I practiced today. It makes my body strong.
Oh, here's Nighttime now. And it has brought me my sleep. I have to go now. Maybe you should go too.
Good night. Sleep tight.
Don't let shadows give you a fright.