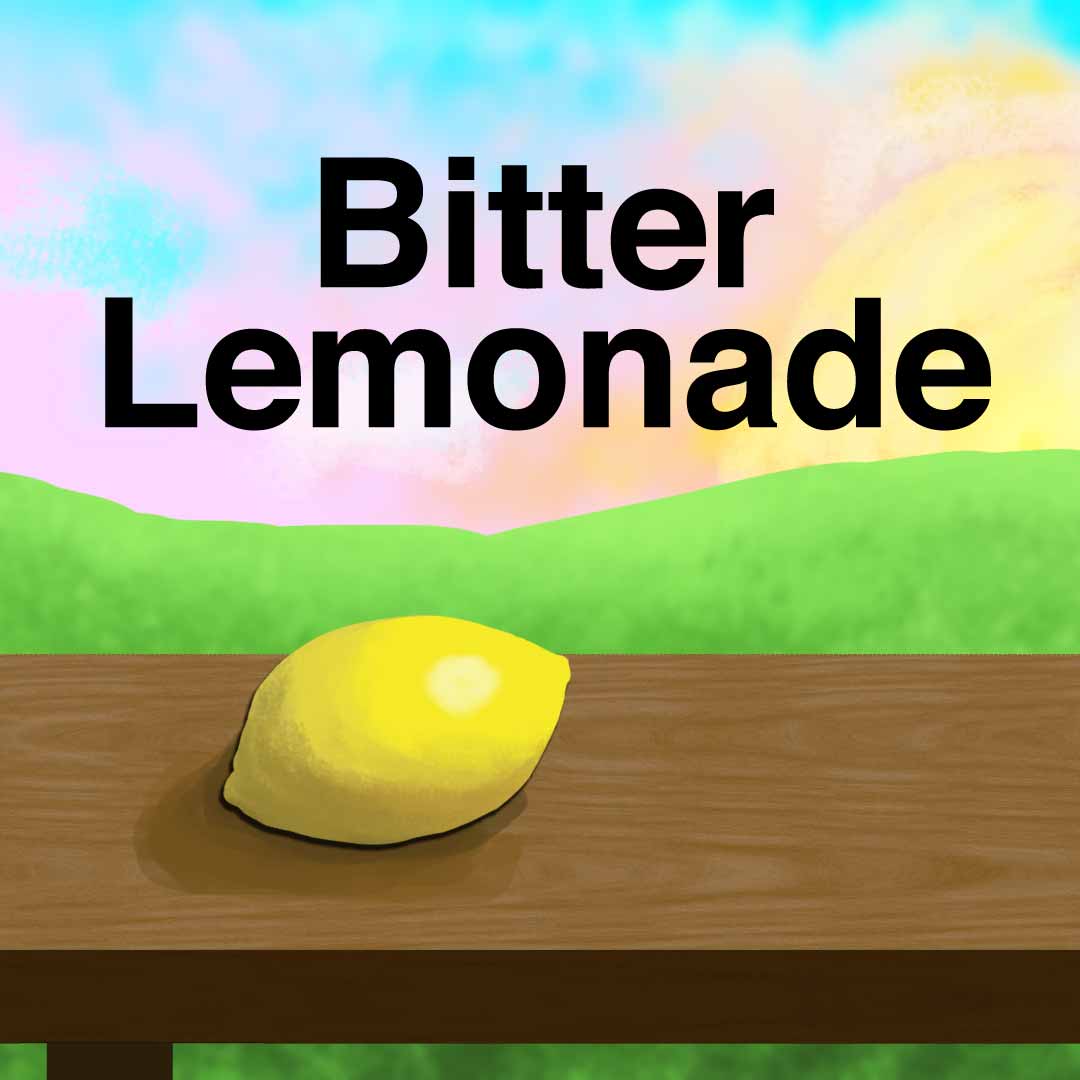 Here's an amusing and original short story you can read in the time it takes for the kettle to boil. Readable in two minutes and available for free, I will be attempting to write one original short story like this each month. For something a bit longer, I have two low-priced and exciting books available in ebook and paperback.
Here's my original short story. I hope you enjoy it:
It is uncomfortably bright. I am standing on the curb beside a road but my senses are still in the grey stages of awakening. I don't know why I have to be here. I don't even recognise this street.
A few stray hairs tickle my cheek, but before I can lift a hand to tuck them behind my ear, my mother deftly sweeps the strands atop my head, and ties my hair with a ribbon. She hums Enya as she puts me in my favourite dress, a pretty little apron and some delicate sandals. I am about to ask why she decided to dress me in public view, when she places a jug and a bag of lemons in my hands and rushes off to concentrate on some other task. She seems so very capable and confident, as if she could rule the world.
I don't know why I have to do whatever she wants. It would be nice to have a choice. The sign on the table says "Lemonade: 50 cents". There must be more to my day than this. I'm being ungrateful. I should be glad to be outside, happy to be alive.
And suddenly, inexplicably, I am blissful, almost intoxicated by unanticipated optimism. I find myself smiling. The expression feels new and fresh like the air, which smells like rain. I contemplate this emotion, luxuriating in its warm pigment and pleasing texture.
As if reflecting my mood, the sky adopts a delightful shade of pink and purple. The morning glow illuminates the green in the trees and I notice for the first time that my lemons shine with condensation. The lemonade looks so delicious now that I find myself yearning for a taste.
I don't see any customers yet. Perhaps my kind, capable mother is remedying that situation right now: awakening the whole neighbourhood and corralling dry-mouthed masses towards my little drink stand with shiny coins in their pockets and polite compliments on their lips.
Then I see a bus. The passengers are laughing and happy and my heart flutters with the thought of selling all my lemonade and having the afternoon to myself. Why are they all looking at me? I only realise why when a disgusting wave of muddy water splashes from the wheels of the bus and hovers momentarily above me.
My mother chuckles.
Refocussing my eyes, I see her on the other side of the computer screen, digital paintbrush in hand. She's not my mother after all. And I am not really her child; I am just an image on a screen and she is the cartoonist who created me. My heart sinks as her fingers shift to the keyboard and she nods approvingly at her own hilarity, as the comic caption appears in backwards letters in the sky. She's laughing at me too.
Inside I feel hollow and betrayed. But I am complicit in my own ridicule as I go on smiling sweetly as if I haven't understood my predicament.
A cursor whistles over my head. Mouse clicks, like Morse code, spell out the immortalisation of my impending doom. Then I feel searing pain and waves of nausea as I am torn apart then reassembled all over the world on the phones and computer screens of laughing strangers.