A rhyming picture book. 
Loved by early readers for its engaging rhymes and quirky pictures, Find My Wow is a picture book, that explores wellbeing, agency, friendship and diversity. It is written in the rhyming style of Dr Suess and ideal for children aged 6-10 years. While it is used as a teaching aid by teachers and school librarians to stimulate class discussions about wellbeing, it is equally great as a lighthearted story enjoyed simply for the fun of it.
Available in fixed-layout ebook and in paperback. Get it at
"I lost my WOW! What can I do?
I need help from you," says Blue.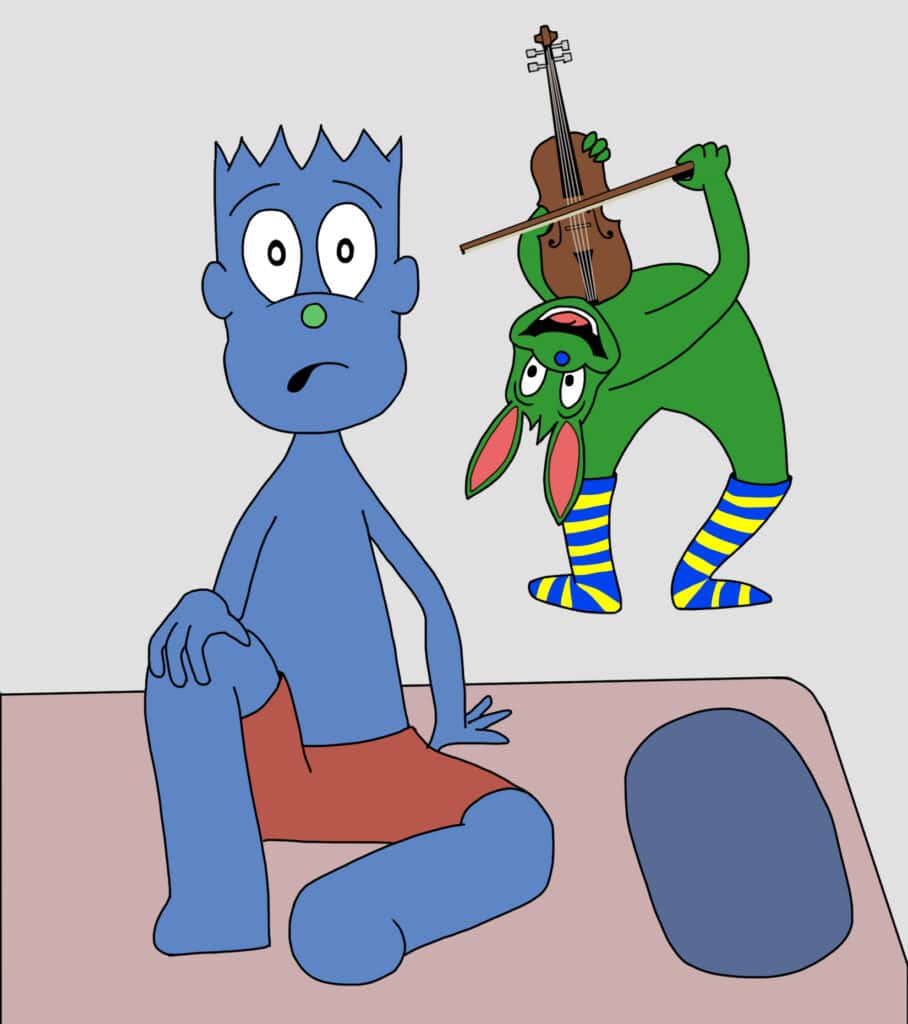 Having lost his WOW, Blue seeks help from a quirky friend called Fred who will not quit until Blue gets his wow back. Before you know it, fun-loving Fred is whisking Blue away on a zany rhyming quest.
"You could try to juggle fruit, and ride one wheel and toot the flute."
"Build a rocket out of cans? Hire an astronaut called Hans?"
"You should dress up like an ape, pretend you're locked up, then escape."
Soon, Blue discovers that even trying something a bit strange, is so much better than doing nothing at all.
This rhyme will warm you up inside and put the spring back in your stride.
Especially if you're feeling down, this book can help you shed your frown.
Story of fun, friendship, and never giving up.
Complete with colourful pictures and a rhythm and rhyme that beg to be repeated.
Teachers, parents and children will love this book over and over.
Please add it to your reading list here…
Finished it already?
Great! Please spend just two minutes to give the book a rating and a short review. It can be as little as a single sentence, but the difference it makes is huge. Without reviews, books simply don't sell. Without sales, authors tend to stop making books.
You can give a review using the Amazon link (below), at goodreads or BookBub (above) or on the web site of the place you bought or borrowed it.

Thank you!