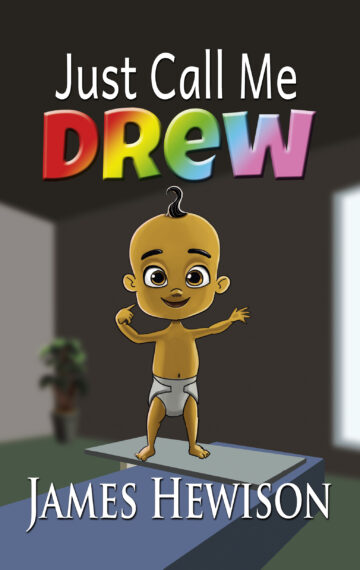 Coming 2022
In paperback and fixed-layout ebook. Coming 2022.
You don't have to be 'he' or 'she' to be you.
A witty picture book for children aged 6-10 about a baby called Drew who is born filled with awe and love, excited for a life of discovery. But all anybody wants to talk about is Drew's gender.
For sure you are a ball of joy.
But are you girl or are you boy?
Which one are you? Him or her?
Will we call you Miss or Sir?
Drew tries to explain that gender does not matter yet? Drew only wants to be Drew. To be free to explore. Wear pink or blue or both. Play with trucks and Barbie dolls. To be unique.
Eventually, the adults begin to understand that Drew will be happier today and tomorrow without a constraining label, and perhaps the rest of the world would too.
Complete with charming illustrations, this is a delightful story and rhyme about the importance of identity and the full spectrum of possibilities in love and life.
I spent a lot of time before writing this children's picture book exploring and strengthening my understanding of gender identity. I came to understand that placing early emphasis on gender is limiting and potentially detrimental to a childhood. I wanted to write a book that expanded the idea of a baby's identity beyond their genes and genitals, to allow parents and children to discover who they are more organically. At the same time, I acknowledge and respect the need for non-binary gender expression in older children and adults and the need for belonging and equality that underpins LGBTQ+ Pride community. I strongly believe that everybody has the right to discover who they are in truth, safely, without prejudice and with as much freedom as the world can give.