Find my Wow!
The story is finished and I am now working on the illustrations for a story for ages 4-8. It's about a character who has lost his 'Wow!".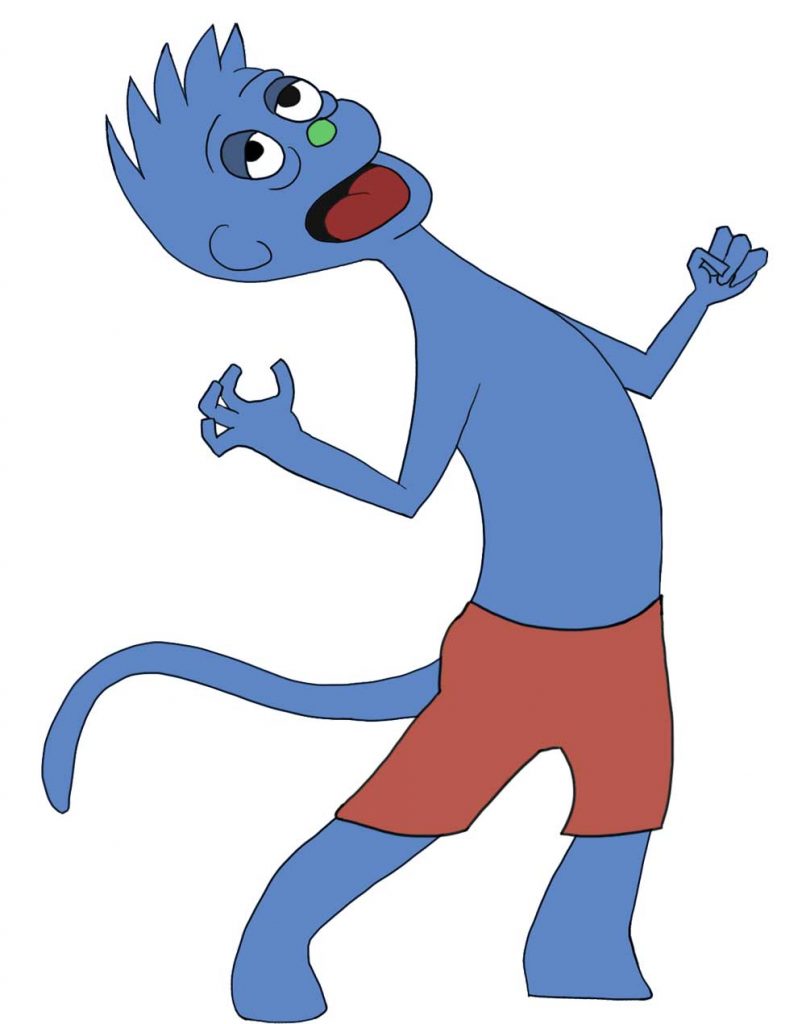 It is an uplifting story of persistence, friendship, hope and action.
"I've lost my Wow, what can I do?"
Fun-loving Fred hears these words and leaps into action. He will not stop until his new friend can rediscover his Wow. "You could try to juggle fruit, and ride one wheel and toot the flute." "Build a rocket out of cans? Hire an astronaut called Hans?" "You should dress up like an ape, pretend you're locked up, then escape."
Fred will not be put off and finally his friend begins to try out his ideas. Before long he smiles and shouts, "I am having so much fun now. Oh my gosh, I found my Wow."
This rhyme will warm you up inside
and put the spring back in your stride.
Especially if you're feeling down,
this book can help you shed your frown.
The Man with the Magnificent Moustache
I am working on a picture book about a man who grows a very big moustache. The more it grows, the happier the man becomes. Eventually it gets so bushy and long that it trips him over and everybody teases and laughs at him. He decides that he will stay away from people altogether but he won't stop growing his moustache. One day, when the wind blows just right, his moustache lifts him right off the ground. With practice, he discovers he can actually fly. But how will he keep this a secret from all those people who teased him? And what will he do when they need his help? I'm calling this story The Man with the Magnificent Moustache.

Here is a very rough sketch of the man with his moustache. It looks big and bushy doesn't it? Wait until you see how big it gets when he grows it.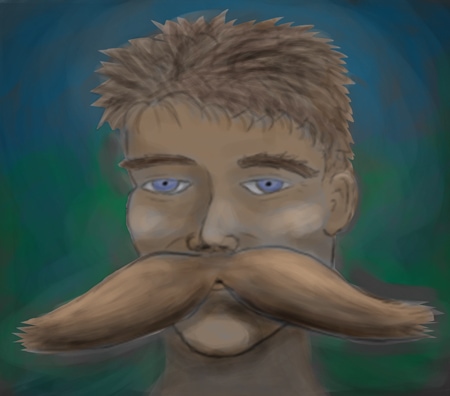 Follow James using the social links below. He provides updates about new books as well as chapter readings, illustrations and anything else that seems fun in the moment.