Beware the Bear
~a picture book for ages 4-7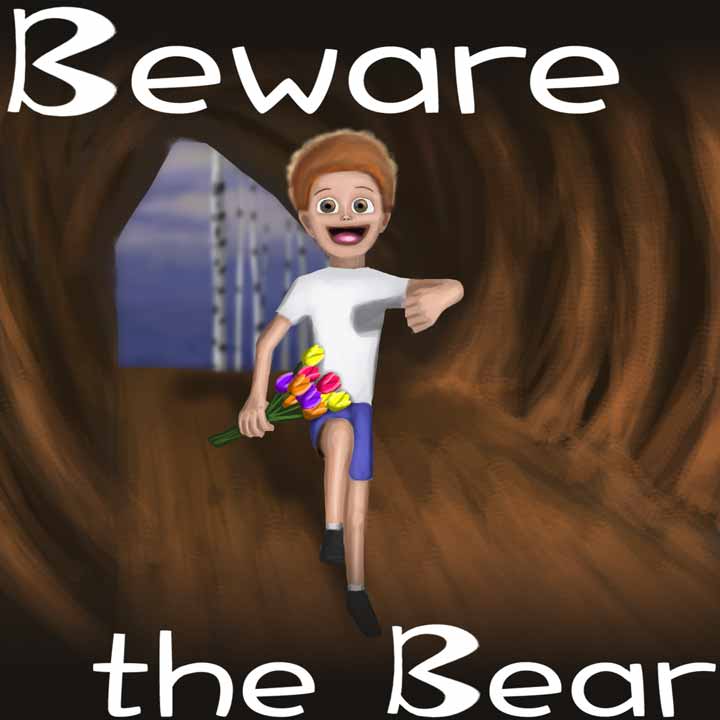 Since this story is written in rhyme, let me tell you about it with a short poem:
Nick was in the mood for a new path home
So he could see new things and be free to roam.
He didn't fully hear what his Gran was trying to say.
Beware the bear, she warned. But he was on his way.
He bounded through the trees and he paddled by the lake.
It wasn't till the tunnel that he made his big mistake.
He stomped and sang and echoed. It was tons of fun.
But now the bear's awake. Well, there's nowhere to run.
With a little more care he would have tiptoed past the bear.
But now the bear's awake he has to trick his way out of there.
How's he going to do it? The answer's really cool.
I don't want to ruin it, but this I can tell you:
This is more than a story, it's a rhyme with a flow.
So tell it out loud. Go on, give it a go.
It is a short story, great for bedtime reading with 17 pictures, laughs and trickery. I am currently seeking help to publish it so I will give a release date as soon as I can.
The Man with the Magnificent Moustache
I am working on a picture book about a man who grows a very big moustache. The more it grows, the happier the man becomes. Eventually it gets so bushy and long that it trips him over and everybody teases and laughs at him. He decides that he will stay away from people altogether but he won't stop growing his moustache. One day, when the wind blows just right, his moustache lifts him right off the ground. With practice, he discovers he can actually fly. But how will he keep this a secret from all those people who teased him? And what will he do when they need his help? I'm calling this story The Man with the Magnificent Moustache.

Here is a very rough sketch of the man with his moustache. It looks big and bushy doesn't it? Wait until you see how big it gets when he grows it.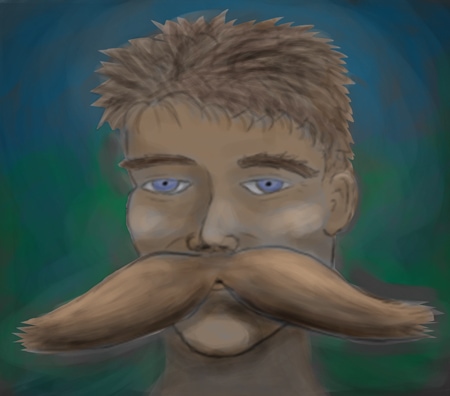 Follow James using the social links below. He provides updates about new books as well as chapter readings, illustrations and anything else that seems fun in the moment.