To celebrate the upcoming release of Behind the Twisted Fence on Google Play and Google Books, I have produced brand new cover art for the novel. It wasn't easy to create. But I think it better reflects the magic, mystery and original concepts of the story within. What do you think? Want to open it up now?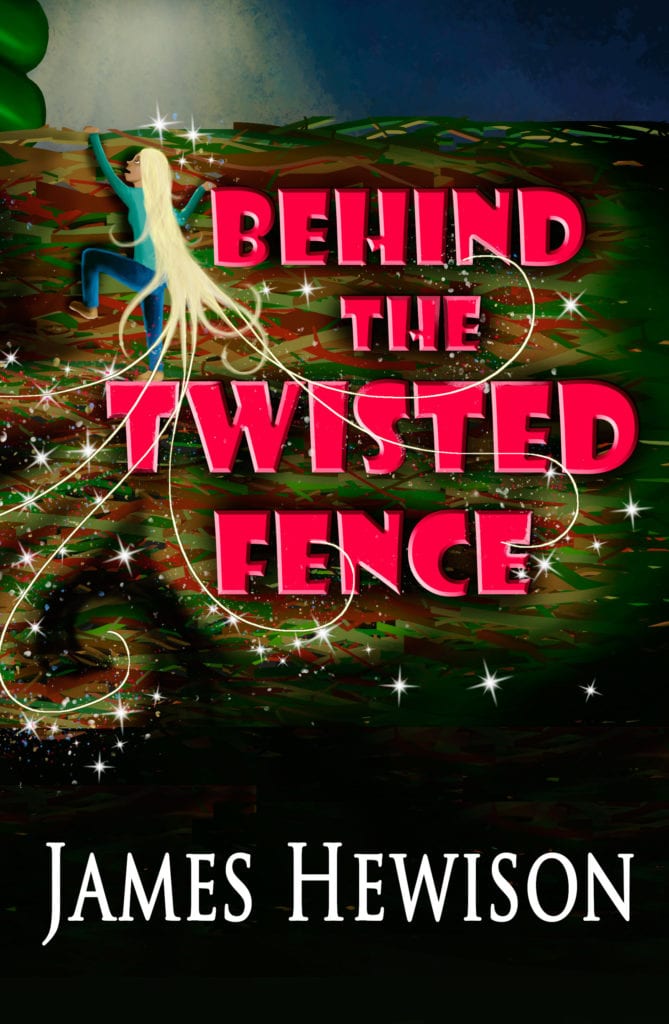 You can't judge a book by its cover
Yeah, maybe. But it's the first thing readers see. Think about it like this. There are two book side by side. Which one are you going to pick up first:
A: The book with a drab or dull cover.
B: The bright, exciting, sparkly book that has a girl with magical hair on the front surrounded by shadows and danger?
Oooh! B. I want B. B. B. BEEEEEE!
Why make a change now?
The original artwork for my book wasn't selling so I needed it changed. The new cover had to be as attention-grabbing and intriguing as the story without giving away too much of the plot. Nothing past chapter four, I decided. It was lucky too, because if I had to include the entire plot in the cover, it would need to be drawn on the side of a building to fit it all in. Hmm, that would be a fun project though.
It's a sorry fact that this book hasn't yet got the sales or attention I hoped for. While my small number of readers have enjoyed it immensely, I need a bigger audience if I am going to continue writing. To attract that audience, it's not good enough to put my heart and soul into writing (which I have and continue to do). I have to be noticed and then I need to make it easy for readers to buy and review my book.
So how's this? The ebook currently costs less than a hot chocolate, lasts a whole lot longer, and is a far healthier use of your time and money. I promise excitement, surprise, and satisfaction. So please buy it, tell your friends, share at school, tell your local library, shout from the rooftops. Help me out and I'll be forever grateful.
Get it on:

The book is ideal for ages 9-12. Then again, adult readers wrote most of my reviews on Amazon and Goodreads. It just goes to prove that age is just a number, right? So whether your old or young or somewhere in between, give it a try. And if you like it, please write a review so others can do the same.
Thank you! Thank you! A billion times, thank you!
In other news…
While I'm on the subject of art. Next week I will begin creating pictures for my next children's novel. The story follows five children who team up against a monster under the bed but when they catch it, the monsters fight back. It's very exciting! So stay tuned and if you want updates, please sign up to my newsletter by adding your email address at the bottom of this page. Otherwise follow me on facebook or instagram/